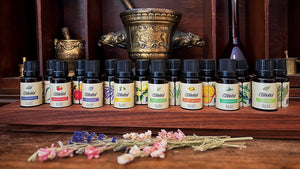 An exquisite line of Essential Oils and Hydrosols, individually chosen by Grillo.
Explore Grillo's Essential Collections. Offering simple luxuries, essential to pampering.
All products are designed by Gina Grillo.
★★★★★

absolutely LOVE my pain tamer, use it for everything. I keep an extra around for friends who might need one or for a GREAT gift!!

Gayle

Easton, NY
★★★★★

A joy to deal with a seller who takes pride in their product. Will order again from this vendor.

Robert Baker

Hyde Park, MA
★★★★★

Snowy winter nights in Vermont are magical when I grab a Pain Tamer and heat it. Wonderful to snuggle with !

CJ Williams

St. Johnsbury, VT
★★★★★

Love, love, love everything you make! They are all my favs.

L. Mann

Va Bch, VA
Finally getting warm enough for bugs...
It's time to put my Outdoor Fragrance in my purse until it gets cold again!
-J. LaMantia, Pearl River, NY
Thank you for making our vacation great!
So happy we took plenty of Outdoor Fragrance. It's the only way to enjoy the beautiful jungles and Mayan ruins of Belize.
- Tony Davis, Kinloss, Scotland
"Creating products that are natural, beautiful and effective is incredibly gratifying. It is the foundation of Grillo Essentials."
- Gina Grillo